Summer is my favorite season, as I'm sure it is for almost everyone who lives where you have the 4 seasons…. I'm just so ready to start wearing my sandals….
Here's a look at my favorite styles for this season…..
I've been watching these Marc Fisher's  since last year.. I've debated on them and go back and forth on whether or not I should purchase them.. I'm such a casual person, that I'm afraid I won't wear them that much.. But I do really like them… TBD…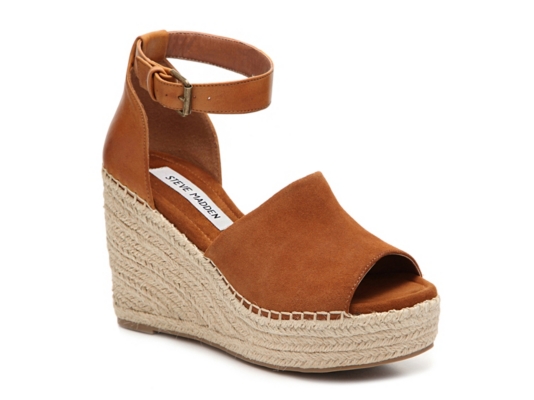 These Steve Madden Sandals are a great dup for the Marc Fisher's and 1/3 of the price…. Although I think the reviews are better for the Marc Fishers, if you're looking for a less expensive pair this pair would be good…Humm… Decisions??
I like the gladiator style and have a couple cute pairs but aren't quite this high.. I love these Steve Madden Sandals and again saw them last year and wish I would've purchased them… I think they look super cute with cut off shorts, denim skirt or a cute dress… The price isn't too bad either..
I couldn't find a good dupe for these guys… But wanted to show you what I was diggin this season…
I really like these Tory Burch Sandals, but I don't love the price… They would be cute casual or you could dress them up a little with some white denim capri's…
Not 100% sold on them because of the price..but still super cute…
These Michael Kors  could be a cute alternative to the Tory Burch and half the price…
Ok, so I love a good pair of comfortable flip flops that you can just throw on whether it's a causal look or if you want to dress if up a little more.. I've purchased these TKEE's before and loved them but found an almost exact pair for a fraction of the price… The TKee's run for about $50….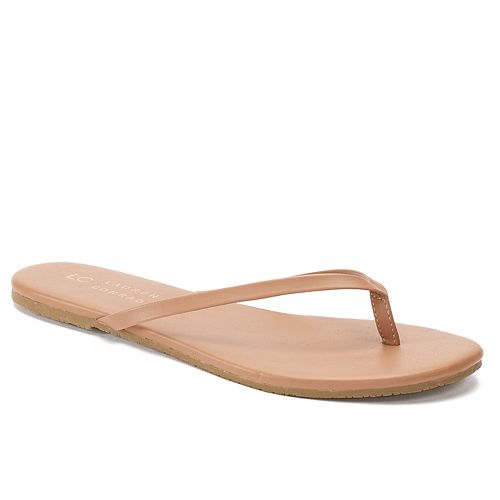 Here's the pair I found that are only $9.99 and don't they look exactly like the TKEE's? Well they're Lauren Conrad Flip Flops from Kohl's… I love them, they are my absolute favorite, I wear them with everything in the Summer… I hate wearing real shoes in the Summer, you'll always find me in flip flops or sandals if I have to dress it up a little more…
Hope you enjoyed all my picks…
XOXO, Nancy