Kicking off Friday favs with my purchases from this week: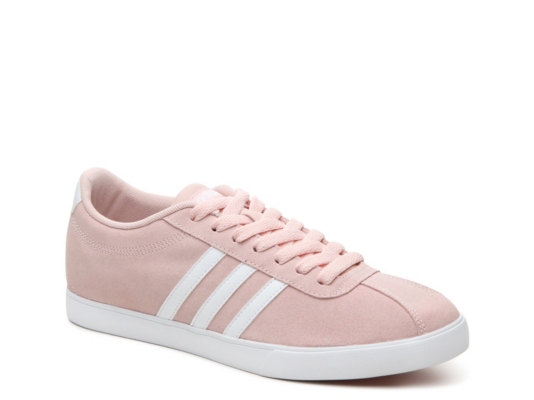 Love, Love, Love these Adidas.. Love the color, love the fit, love that they go with everything, love the price… I've been looking at these at other retailers but found them here for more than $20 cheaper.. They come in a bunch of different colors, which I will probably get another pair, maybe 2…
Finally purchased this Adidas Tee, I've been looking at it for awhile and just thought what the heck. I really wanted the crewneck sweatshirt like this but can't find it anywhere.  Probably a good thing since I'm hoping for warmer weather and might not get as much use out of it as I would this tee.
Zella Live In High Waisted Leggings are da bomb…. I have this same pair that I purchased last year, but not high waisted. Holy Cow…. what was I thinking??? I will never buy a pair of leggings again unless they are high waisted.. They hold in all your junk like no body's business…
I'm all about being comfy and casual and these Madewell Tee's are amazing… I have them in black, white, army green, burgandy and now this stripe. I love me a good stripe tee, so I'm sure I'll be wearing the mess out of this one as well…
Can I just tell you that I love the leisurewear trend going on right now.. I hope it lasts forever… When I'm not working I'm all about being comfortable, sometimes on my day's off you'll be lucky I get dressed and put a bra on.. Now with these Zella Flash High Waisted Leggings I can still be stylish and comfortable, if I decide to leave the house. LOL  I tend to be a hermit in the winter months..
Lastly:
This Rebecca Minkoff Large Moto Satchel.. This was a steal of a deal and unfortunately it's now out of stock.. I've always wanted a Rebecca Minkoff bag but just never really found one I love, until I found this beauty. I've seen this one before on other bloggers and thought it was cute, so I decided to look into it and found it for 50% off.. I thought that definitely has to be a sign.. So I purchased it, so far I love it.. It's just the right size, I can carry it as a crossbody if I want or just by the handles..
This bag will get some use for sure…
I don't normally shop quite this much each week, unless you ask my husband.. He thinks I get something in the mail everyday.. I would love too but I really don't..
For my weekly Friday Fav's I will share with you any purchases I've made or items I have in my shopping cart wanting to purchase..
Again I hope you enjoyed this post,
XOXO Nancy