I can never pass up a good deal… Here's what I found so far this week…..
Here's what I found at The Loft, they're having 40% Friends and family going on right now… They did have these for 50% off but I was too late to pull the trigger on them.. That's what I get, I'm always looking for the best deal and sometimes miss out because I think they may be even cheaper….
I love this cardigan and you can wear it multiple different ways..
I'm pretty casual and see it worn with a cute t shirt underneath.. You can dress it up and put a button up with it as well…
Can you really have too many denim shirts? I like this one because of the sleeves.. It would  be cute with a pair of white denim jeans and some cute wedges… You can throw that above black sweater over it… I would even dress up and wear it to work..
Soo cute…
Another cute top with bell sleeves.. This one I would wear to work or casual with a pair of jeans..
Am I the only one that ever feels like they can never have enough cute tops? I swear all I ever wear are t shirts.. It's nice to have something you can wear dressy or casual..
Casual is the name of my game for sure…
This wine color cardigan is just what I need when I want to wear leggings… I love the whole leisurewear look but want something more than just a sweatshirt to wear with them..
I also love this wine color, it gets me out of wearing my usual black, gray or white…
Now here's what I found at Banana Republic…. 
They're actually having 40% off everything..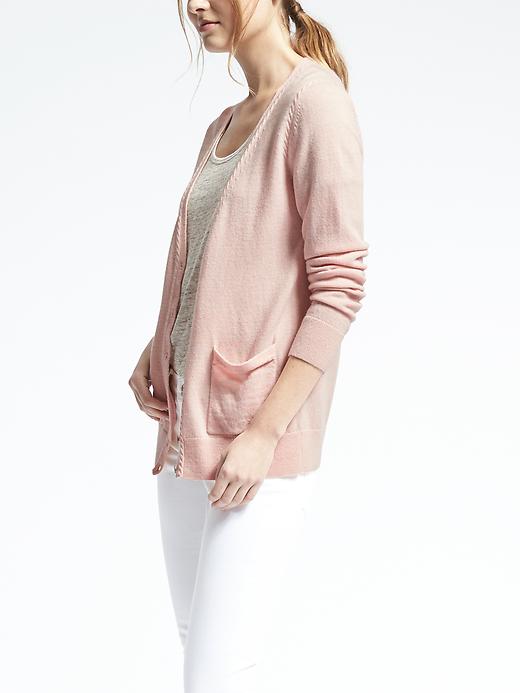 I like the color of this cardigan.. I'm still trying to add more color to my wardrobe.. Of course I went for the gray one first but then decided I may like this color better…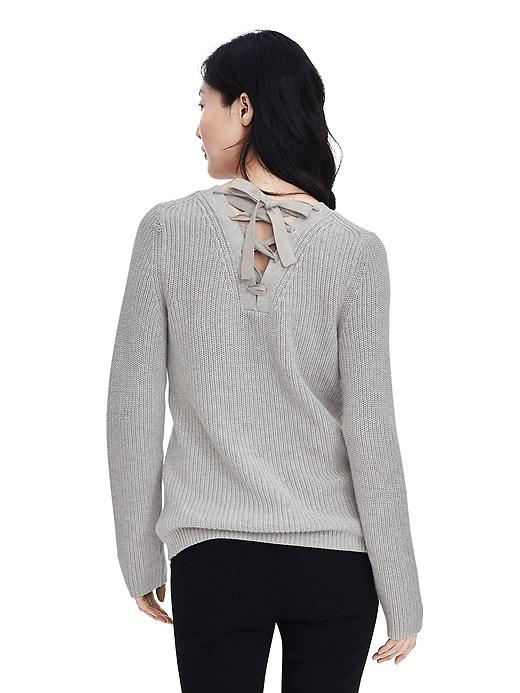 I had to show you the detailing on the back of this sweater.. The reviews said they've even worn it with the lace ties in the front..
I think it's so cute!
AG Jeans are my absolute favorite pair of denim. I have not found another pair that even compare to the comfort of AG… and believe me I have a ton of jeans to compare them to.
I love the distressed in this pair and the uneven raw hem is the icing on the cake…
Of  course these babies are not on sale, but I will continue to keep my eye on them, I"m not ready to pay full price for them..
This week was a very uneventful week as far as shopping goes.. All of these above items are either in my shopping basket or I'm just dreaming about them..
Until we meet again next week, I hope you enjoyed my Friday Favs..
Have a great weekend and a Happy Easter,
XOXO, Nancy